Yoga Retreats
Yoga, great food, laughter and relaxation
A Yoga retreat offer you a break from the day to day. Each retreat is an opportunity to step away from life's busyness.
A time for you to choose rest over stress. For exploring the senses and what it feels like to truly rest. 
In partnership with Dawn McKiernan, our next yoga retreat takes us to Karma Kinglake for a 3-day, 2 night rejuvenating Winter retreat.
We give ourselves the gift of deep rest and self care nestled amongst the gums.
You'll walk away lighter in spirit, with better sleep, more motivated and with effective and proven tools to nourish you in everyday life.
About Karma Kinglake
Karma Kinglake is a small intimate retreat centre with beautiful surrounds and lovely accommodation.
Set on 2.5 acres with veggie patches, chickens, and bushland, it's a wonderful venue to relax and unwind.
About the yoga retreat
Your all-inclusive price on retreat includes warming herbal tea available throughout the day & nourishing vegetarian cuisine, for breakfast, lunch and dinner, in addition to your yoga practices and other activities. Our dining room boasts a large open fire to keep us warm and toasty.
Each cabin or 'nest', containing two bedrooms with a connecting bathroom, can sleep 1-3 people. The 'nests' also offer a shared cosy living area with an open fire, kitchenette and relaxing lounge.  With delightfully comfortable beds, there are a variety of room types to suit your needs* see below.
Practice your yoga in an elevated room with beautiful views to the bushland outside. A space for you to dive deep into the practices of yoga, meditation and conscious rest.
Frequently-asked questions
What does my retreat include?
The all inclusive price at Karma Kinglake Retreat Centre includes:
Twice daily yoga & meditation
Yoga Nidra
Guided forest bathing and nature walk (weather permitting)
Evening activities including a film and a fire circle (weather permitting)
Deliciously nourishing vegetarian meals for breakfast, lunch and dinner
Cosy, warm, home away from home accommodation
Room types
Queen with a shared bathroom – $760
Superior Queen with ensuite – $870
Three to a 'nest', (1 Queen + 2 singles), please contact hello@leonielockwood.com.au for rate. 
Can I get a massage?
Yes, massage is available at an additional cost. 
All massages must be booked and paid for separately 2 weeks prior to the retreat. 
Itinerary Friday 3rd June
Arrive at Karma Retreat Centre any time after 2pm. We will assist you with checking into your home for the next 2 nights.
Over the course of our time together we will be exploring the theme of Winter and how our experience of this season can be enhanced.
4.00 pm – 4.30 pm – we come together in a welcoming circle of intent for our weekend together.
4.30 pm – 6.00 pm  – Yin yoga & meditation to settle into the retreat environment and unwind from your week and the drive to the retreat centre.
6.45 pm – Dinner
8.00 pm – Film/free time
Itinerary Saturday 4th June
7.15 am – 8.30 am – Yoga Fusion – a gentle practice to start of the day.
8.30 am – 8.45 am – Meditation – a simple informal meditation.
9.00 am – Breakfast
10.30 am -11.30 am – Yoga Nidra or free time
 1.00 pm – Lunch
Free time, or join us for forest bathing in Kinglake National Park (weather permitting).
5.00 pm – 6.30 pm Yin Yoga & meditation
7.00 pm – Dinner
8.15 pm – Fire ceremony (weather permitting)
Itinerary Sunday 5th June
7.15 am – 8.30 am – Yoga Fusion – a yoga practice
8.30 am – 8.45 am – Meditation
9.00 am – Breakfast
10.30 am -12.30 pm – Yin yoga
1.00 pm – Lunch
2.00 pm – Closing ceremony
Payment plan
Payment plans
Want to join us, but would prefer a two part payment plan?
Secure your room with a deposit of 50% of room type, payable by 3rd April 2022
Pay the remaining 50% by 3rd May 2022.
Please note that there is a non refundable administration fee of $200 applied to all bookings, including payment plans.
Email Leonie at hello@leonielockwood.com.au or Dawn at dawnyoga@icloud.com to arrange.
Refund policy
REFUND POLICY
Sometimes life gets in the way of our best intentions. The following refund policy has been created keeping in mind YOU – the participant, the event organisers (Dawn McKiernan & Leonie Lockwood) and the event venue (Karma Kinglake).
A 100% refund will be provided by the organisers should this event have to be cancelled due to COVID-19 restrictions.
Cancellations prior to 3rd May, 2022 incur a $200 administration fee.
Cancellations after 3rd May 2022 – no refund in any event.*
There are no refunds in case of change of mind.
*You may transfer your place to a friend. If in a twin share, the person you transfer to, must be of the same gender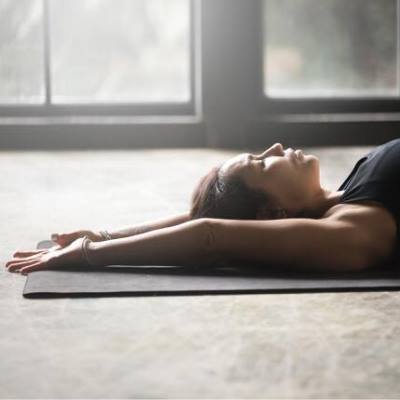 Kinglake June 2022
Spoil yourself with the
gift of self care.
Only you can look after YOU.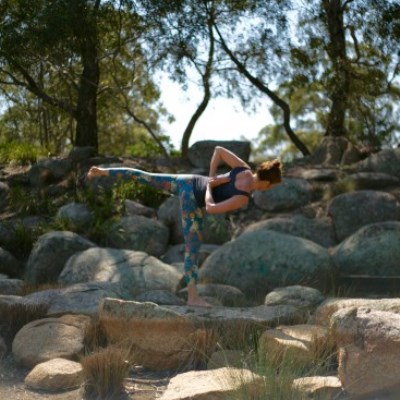 Yoga day Retreats
Can't get away for a whole weekend?
Single day retreats include a 90-minute yoga class, a delicious lunch, and bushwalk, gallery visit or architectural expedition*
(*depending on location and weather).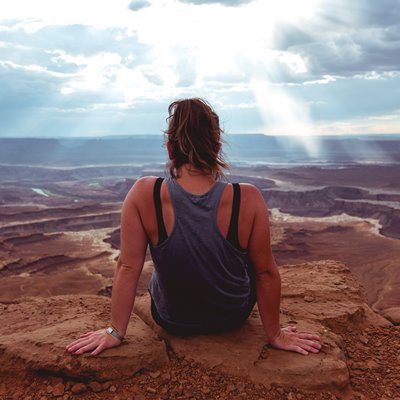 Overseas Retreats
Step away from your day-to-day dramas,
get a clearer perspective on yourself,
your goals, your desires, & your friendships.
"Thank you for a lovely weekend – I'm walking away feeling a lot calmer and very peaceful.
Great combination of workshops, yoga and meditation, great vegetarian food and great company."