Over 15 years ago, I began to practice yoga seriously and consistently after many years of dabbling. It reinvigorated my mind and body, giving me a base to spring from. I know now that with these practices, that remarkable growth can take place during the most daunting periods of transition.
My meditation and yogic studies have taken me to Indian ashrams, Nepalese mountains, Thai temples and, above all, to the most amazingly generous teachers to which I am forever grateful for opening my eyes.
Certifications include
 550 hours – Yin Yoga – Paul Grilley
130 hours – Yin Yoga – Jo Phee
70 hours – Amrit Yoga Nidra
70 hours – Melbourne Meditation Centre
150 hours – Yoga mentorship – Ambika Chadwick
250 hours – Hatha Yoga flow – Yoga Indea
Cert IV & Diploma of Clinical Pilates – Breathe Education
Cert IV & Diploma of Remedial Massage – Australian College of Massage & Natural Therapies
Graduate Diploma Adolescent Health – Melbourne University
Bachelor of Arts, Youth Affairs – RMIT
Vipassana 10 day silent retreats x2
My experiences, both as a teacher and as a student, have helped me realise that yoga can change your relationship to yourself and the world around you. It's an honour to be part of your journey and to support you to use yoga and meditation to connect with your whole self.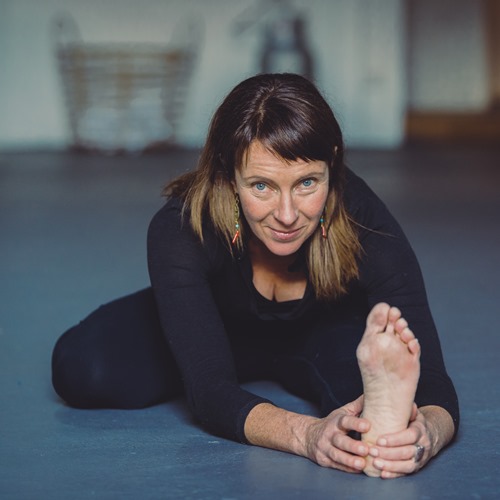 "Leonie teaches in a very human and accessible way. While the information is thorough, there is also humor and flair, which helps to engage students and keep them interested"