YOGA TEACHER & TRAINER | YIN & HATHA
 Yin yoga teacher training
 retreats and online classes
Running Yin yoga teacher training for the last 7 years has been a privilege as a teacher.  I've trained over 150 teachers in Melbourne, and led thousands of classes over the last 12 years of teaching.
But it wasn't always this way. 
Back in 2010 as a new yoga teacher, my teaching was  strict and focussed on aesthetic alignment. I learned this from my teachers. 
But something was missing in my teaching. I had students who couldn't get into certain poses despite practicing for many years. And I didn't have the knowledge or tools to help them. Nothing I'd learned in my early trainings had given me clues on how to deal with the great variety of bodies in my classes. Invariably students would practice with me for a while then slowly drift away from my classes.
And with much of the current understanding of yoga modelled on imagery of young, athletic individuals – many with dance and gymnastic backgrounds, I became confused about what I needed to be offering as a yoga teacher.
I grew disillusioned and wondered if I had made the right choice in leaving my career to follow the path of yoga teacher.
It wasn't until I stumbled across my teacher, Yin Yoga founder Paul Grilley in 2012, that I gained the knowledge I needed to make my yoga classes accessible to ALL practitioners, not just some. Paul taught me that understanding the uniqueness of everyone's body was key to transforming my own practice and my yoga teaching style. These learnings have helped expand my teaching to one that is now accessible and beneficial for all.
I teach students to trust their bodies.
And I train yoga teachers to apply the information I share to help their students effectively in all styles of yoga classes, not just Yin.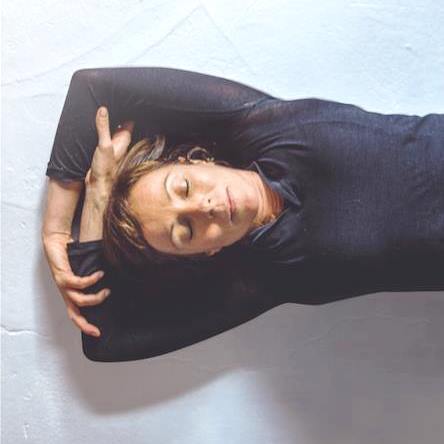 Yoga ignited my joi de vivre ~ a delight in being alive; keen, carefree enjoyment of living.
It reinvigorated my mind and body. Through yoga, I learnt that remarkable growth can take place during the most daunting periods of transition.

Tell me more about Yin yoga
Yin yoga is on the rise because people are beginning to understand that health and wellbeing is dependent on finding balance in all aspects of life.
When I found Yin yoga, I knew I'd found my calling as a yoga teacher. Yin made deep intuitive sense and helped me connect to my whole being.
Through a combination of slow movement and long static holds that lead to deep release, Yin yoga strengthens and enhances the health of the body's connective tissue framework, including the fascia, ligaments, and tendons, as well as the joints and bones.
When practiced regularly, Yin can release blockages and excess in the meridian pathways and the energetic hubs of the chakras,
enhancing the flow of prana (energy) throughout the body.
Yin yoga also complements more dynamic (yang) forms of yoga and exercise, which primarily focus on strengthening muscular structures.