Yoga fits you. You don't have to fit yoga.
Live Stream Online Yoga Classes
It's incredibly important to me that EVERYONE has access to opportunities to reduce their stress levels. The practices of Yoga and Meditation offer this. Studies have found that regular practice of yoga and meditation techniques can reduce anxiety and depression. Benefits also include increased creativity and adaptability; bringing a sense of calm and contentedness in troubling times.
Live stream classes offer the flexibility of practicing in your own home, so roll out your mat and join me online.
All 60 minute classes – $10
Please make payment to the account below.
Click on the link next to the class you want to attend below and register. Zoom will send you the access link. 
Please read the Terms and Conditions further down the page before registering and paying for class.
Payments can be made to:
Leonie Lockwood Yoga
Bank Vic
BSB: 704 – 230
ACC: 100588842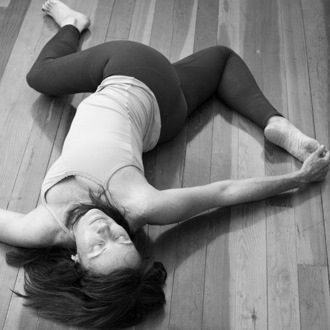 Timetable
Sunday 6:00 pm Yin yoga      NO CLASS SUNDAY EASTER SUNDAY 4TH APRIL 2021
Wednesday 6:00 pm Release & unwind – a blend of Yin yoga, myofascial release. Please have at least one tennis ball for this class.
Download Zoom 5.0 to get the best out of the class and please read the Terms and Conditions further down the page.
If you do not receive a link to the class, please text on 0419 133 948 with your email address and I will forward a link to you. Please do this at least 10 minutes before the class.
How
Classes stream via ZOOM software, which you can easily download when you register for the class via the links above.
After registration, a link is provided to join the class.
Registration is best done about 30 minutes before class so you can sort out any technical issues that may occur without getting stressed you'll miss class.
Props
Don't let not having the right props put you off joining the classes.
Try these options:
Yoga mat – use a beach towel or picnic rug
Bolsters – pillows, cushions, rolled blankets/towels
Block – DVD box sets, heavy, sturdy books
Strap – belt, long scarf, dressing gown tie
Music
Try a class with no music, just the sound of your breath.
Or use my Spotify playlists. Spotify name: Ponykins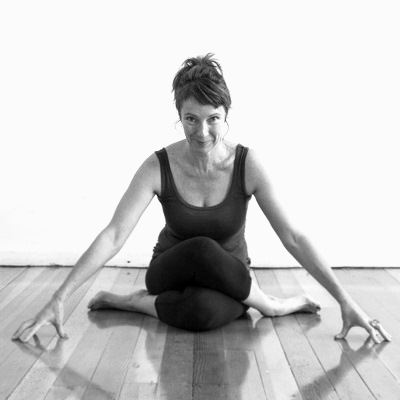 Terms and Conditions
You agree that:
In registering and linking to these online classes that no refund will be provided for change of mind, illness or any other reason. IF you are unable to attend a class you have paid for, please email hello@leonielockwood.com.au. 
That you are physically and mentally fit to practice yoga, yoga nidra and/or meditation.
That you have moved any sharp objects/furniture out of the way of your yoga space and have a clear space in which to practice.
That the instructor Leonie Lockwood is unable to provide you with any personal feedback during the classes.
That the instructor Leonie Lockwood is not liable for any injury that may occur in the practice of the live streamed, online yoga, nidra and meditation classes.
That you will advise Leonie Lockwood of any injury or health condition that may affect your practice via email at least 30 minutes prior to class commencement time at hello@leonielockwood.com.au.
That your name and email will be placed on the mailing list of Leonie Lockwood Yoga
That in registering and linking to these classes via Zoom, that you accept and agree to these terms and conditions.
"Leonie's humility and gentleness are a pleasure and a delight."