Yoga fits you. You don't have to fit yoga.
Live Stream Online Yoga Classes
Live stream online yoga and meditation classes offer you the luxury and flexibility of practice in your own home, so roll out your mat and join me online.
Since 2020, online yoga and meditation classes have become common.  This has brought Yoga directly to your home, giving you a myriad of options to build a regular home yoga practice.
Regular practice of yoga and meditation techniques can reduce the body's stress response, decrease anxiety and depression and improve sleep. In general, practice 2- 3 times per week will leaving you feeling better overall.  Welcome side effects of regular online yoga and meditation practices include creativity, adaptability a sense of calm and contentedness overall.
All classes on the schedule are either 30 or 60 minutes.
Please read the Terms and Conditions further down the page before registering and paying for classes.
Class Types
Yin yoga – is slow style of practice that focuses on the health of the connective tissue structures of the body. These include ligaments, tendons, joint capsules, myofascia. Combine it with more dynamic practices of yoga or movement for balance.
Yin Yoga with myofascial release – Using tennis or physiotherapy balls we can affect our connective tissues through compression, shearing and rolling techniques. We add in the long, slow holds of a Yin practice to embed the ball work.
Yoga Nidra – is a sleep based, guided meditation. This can be practiced lying in a comfortable position. In fact many students practice it in bed as an aid to sleep.
Small group mentoring Designed for yoga teachers, these 90 minute sessions of no more than 3 students, give teachers an opportunity to connect and discuss the practice and business of teaching yoga from a heart based approach.
Breath and meditation courses – These courses require 30 minutes of your time, 5 days a week over 2 weeks.  They include yoga breath techniques and short guided meditations. Learn more .
All classes can be booked below.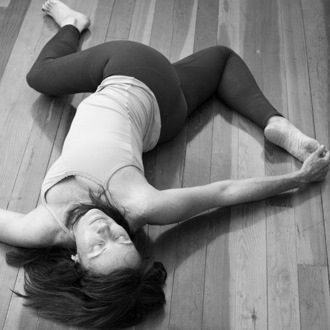 How
Classes stream via ZOOM software, which you can easily download when you register for the class via the links above.
After registration, a link is provided to join the class.
Registration is best done about 30 minutes before class so you can sort out any technical issues that may occur without getting stressed you'll miss class.
Props
Don't let not having the right props put you off joining the classes.
Try these options:
Yoga mat – use a beach towel or picnic rug
Bolsters – pillows, cushions, rolled blankets/towels
Block – DVD box sets, heavy, sturdy books
Strap – belt, long scarf, dressing gown tie
Music
Try a class with no music, just the sound of your breath.
Or use my Spotify playlists. Spotify name: Ponykins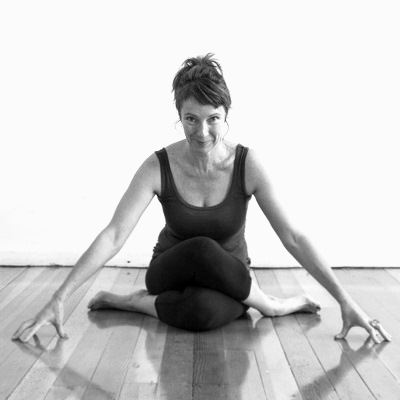 Terms and Conditions
You agree that:
In registering and linking to these online classes that no refund will be provided for change of mind, illness or any other reason. If you are unable to attend a class you have paid for, please email hello@leonielockwood.com.au.
That you are physically and mentally fit to practice yoga, breathwork, yoga nidra and/or meditation.
That you have moved any sharp objects/furniture out of the way of your yoga space and have a clear space in which to practice.
That the instructor Leonie Lockwood is unable to provide you with any personal feedback during the classes.
That the instructor Leonie Lockwood is not liable for any injury that may occur in the practice of the live streamed, online yoga, yoga nidra and breathwork and meditation classes.
That you will advise Leonie Lockwood of any injury or health condition that may affect your practice via email at least 30 minutes prior to class commencement time at hello@leonielockwood.com.au.
That your name and email will be placed on the mailing list of Leonie Lockwood Yoga
That in registering and booking these classes via Momoyoga and Zoom, that you accept and agree to these terms and conditions and understand that your details may be stored by these external software providers. 
"Leonie's humility and gentleness are a pleasure and a delight."